The brief description of the individual parameters should be sufficient for understanding the parameters.
Further details can be found in the "Wiki": https: //megazine3.de/doc/Video (but only in English).
The presets should produce the best results in almost all cases, so you do not usually have to change those settings.
JS specific video parameters
In the JS variant, only a small selection of parameters is available.

These two parameters can also be selected directly in the selection window for the video when adding video elements; often the faster and more comfortable way.

AIR

/

FLASH

specific video parameters

In the AIR / FLASH variant additional parameters are supported.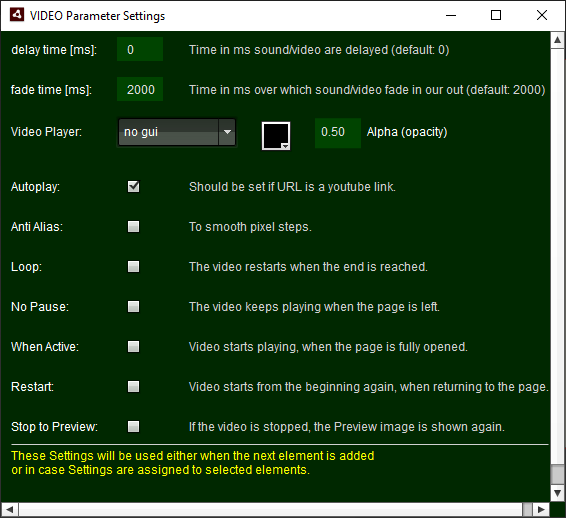 Last modified:
2019/01/26
Feedback
Thanks for your feedback.