Add text as a text element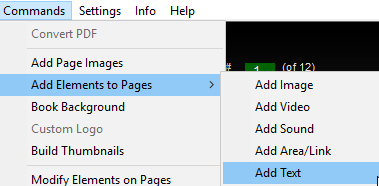 Since this menu item is visible in some screenshots, it will be briefly described here.
Note: I did all the screenshots with the debug version because then I was able to set up DInge, which I noticed while testing and documenting. And in the debug version, there is already this menu item ;-)
The idea is that you can use this element to display free text or selected metadata of the images below or to the right of the corresponding image.
But this has no priority and is not yet specified …
Last modified:
2019/02/06
Feedback
Thanks for your feedback.