Select the image type you want to use:

JPG


Ideal for "real" images like photos. Due to the compression, this format saves space on disk and (download) time.
Not the best choice for small text: high resolution and low compression rate are needed, which increases the file size

PNG


Good choice for Javascript based books and text-centric content.

SWF

Ideal for mz3Viewer and

FLASH


Excellent for small text; no visible pixels even at highest zoom step, the text is searchable and image size is small.


Once the file type is selected, the respective folder opens and the "pages" that should be used can be selected; in most cases, this will be "all".
Accept the selection with the

button.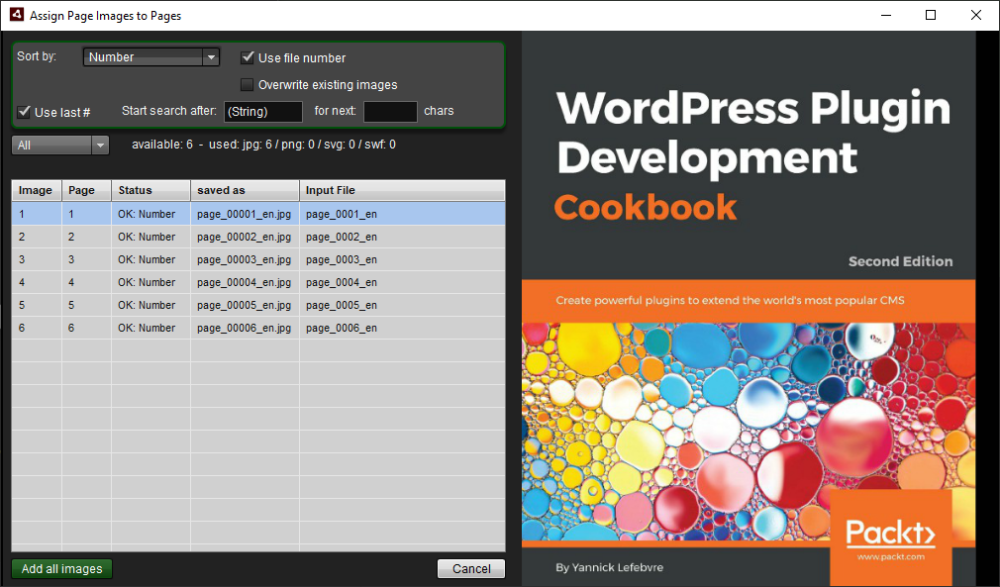 The Assign Page Images To Pages window opens automatically.
All selected images are listed in the table, together with the detected/proposed page number that will be used for the image.
After a PDF conversion, the correct page/image number is known and added as image number to the file name.
This allows mz3Tool to assign the correct image number to the file; and with that the correct page number, which depends on the type of book (single or double page book).
If all is OK start the creation of your book in clicking the button.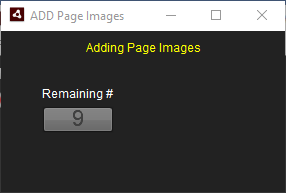 On the top left of your screen, you'll find a status window giving you feedback about the actual process. You might see from time to time one of the page images showing up (if your computer finds the time ;-)
Once all page images are placed on pages, the final book is shown in the preview area
Last modified:
2019/02/06
Feedback
Thanks for your feedback.