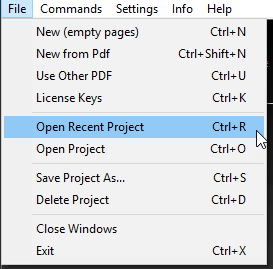 Man kann sich die zuletzt bearbeiteten Mz3 Projekte über den Menüpunkt Open Recent Project anzeigen lassen.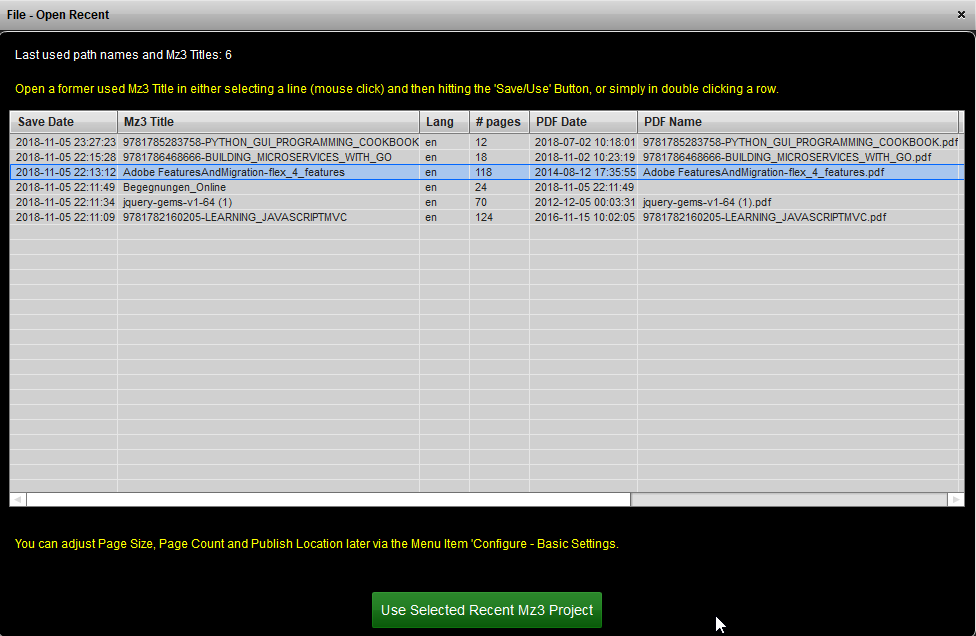 The "Open Recent" shows a table with the following information:

Creation Date
Mz3 Project Name
Name des of the Mz3 Book
Language(s)
Page Count

PDF

Creation Date

PDF

File Name

PDF

FIle origin
The path the

PDF

File was found


Also, the count of Mz3 Projects is shown. Especially helpful if you already worked on more projects than shown in the table.
You can sort by every column in clicking into the header cell of that column. A next click reverts the order. This helps to quickly find:

The latest projects in work
Mz3 Books not touched since a while
Mz3 Books with few or many pages
Multilingual Books


Select a book with a single click and continue with the (then enabled)

button
You also can select a book directly with a double-click.
Last modified:
2019/02/06
Feedback
Thanks for your feedback.