The short description in the tooltips should be sufficient to understand the effects of the parameters. However, the tooltips are only available in English-
Further details can be found in the "Wiki": https: //megazine3.de/doc/Image (in English only).
The available presets (default values) should produce acceptable results in most cases.
JS specific settings
Only a subset of the image parameters of the Air / FLASH version is supported in the Javascript version

AIR

/ Flash specific settings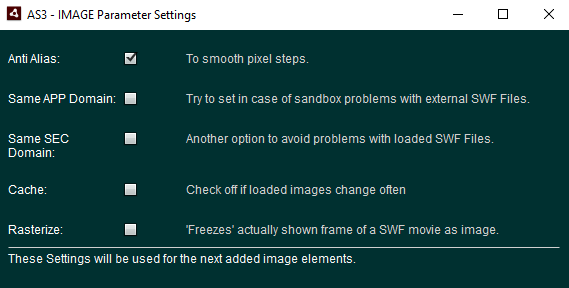 Last modified:
2019/03/27
Feedback
Thanks for your feedback.