You can close the lightbox in clicking ESC
Mz3 Book from a
PDF

File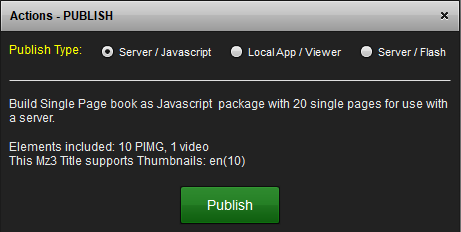 Mz3 Books can be built in a fast and easy way out of PDF files (New from PDF, Convert PDF).
After running the PDF Conversion, you select the image type and all "page images" that should be placed on the empty pages of the prepared book.
You can combine the content of several PDF-Files within one book.
It's also possible putting selected "Page Images" on any page.
It is even possible to mix image types, depending on the content (e.g. PNG for mostly text content; see Add Page Images).
You can choose from one of the following image types:

Mz3 Books based on any kind of Images
If there's no PDF-File to use, or if you prefer using images directly for best qualities (i.e. avoiding several conversion stages), (an empty book) can be easily filled with a collection of images.
Such images can be used as page background, filling a page completey (scaled accordingly if needed): Add Page Images.
Or placed automatically in a pre-selected layout (Add Image Elements, Automatically by Layout).
Examples:

Adding any Kind of Media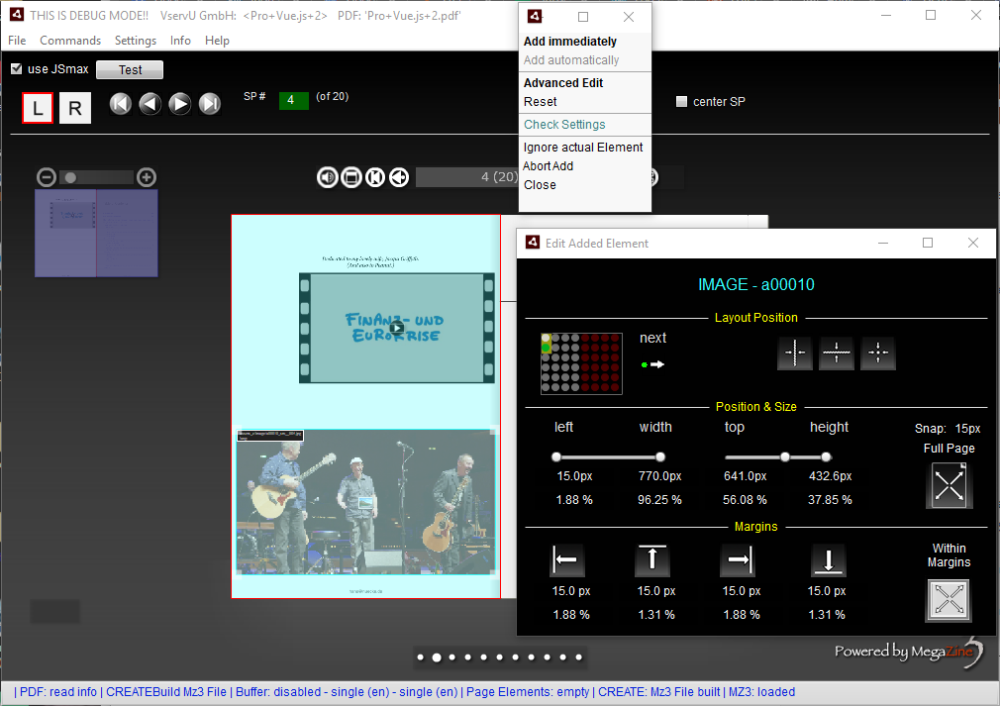 Any kind of media like can be added to pages:

Setting Parameters
The Look&Feel of an Mz3 Book can be designed and influenced in several ways.
Historically the sheer amount of parameters of the mz3Viewer and Flash versions of MegaZine3 is very big: MOre than 300 (!) parameters are available.
The Javascript Version only supports a fraction at the moment. And never will support that many options: Less sometimes is More!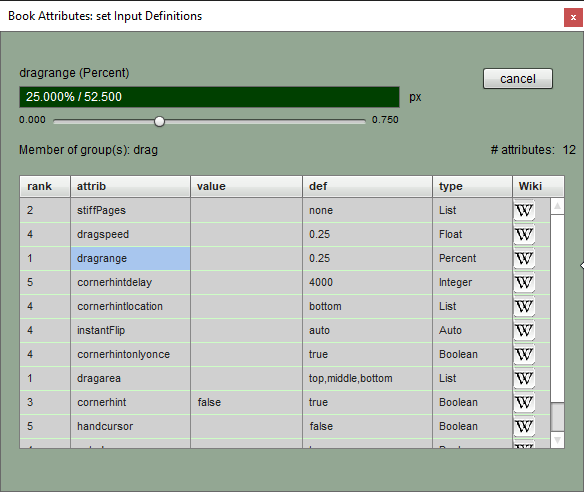 But: The Javascript-Version now is focused on almost 100%. The Flash-Version of MegaZine3 is considered being "complete" and an end-of-life product.
During the last >2 nothig had to be extended or fixed.
Therefore you can expect to see some mor Configuration Options for Javascript.
Publish
Publishing: your Mz3 Book is the last step.
You can select what package to build: as Javascript, mz3Viewer or Flash Version.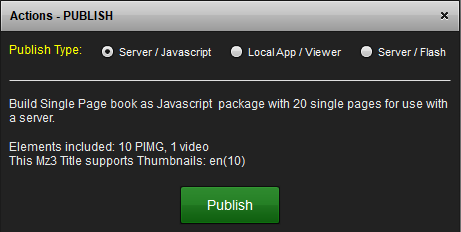 Last modified:
2019/03/25
Feedback
Thanks for your feedback.