All selected images are listed in a table. The first image is displayed in the preview area.
The file names are already interpreted "as well as they can", i. Picture number read out and assigned page numbers (see Page number from file name number-from-file-name})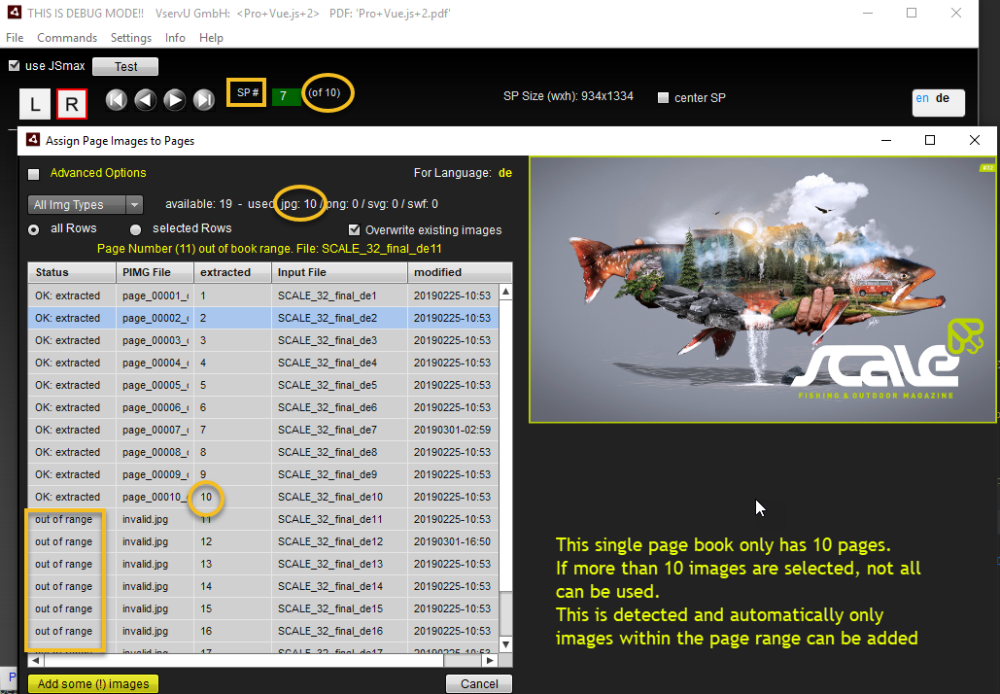 table structure
The table displays information needed to check the mapping of Image -> Page.
It can be sorted by column into the column header after each column.
Image number (1st column, image)
Order of images as taken from Explorer / Finder
Page number (2nd column: page)
The page number which was currently assigned to the image.
Filing name (4th column: saved as)
Original file name (5th column: Input File)
Supported mapping algorithms
The assignment of a page image to a page number can be done via selectable algorithms (assignment logic/automatic). These options are available when the

checkbox is selected:

Sorting of files (page number by sorting)
The sort order can be switched.

Alphabetically by filename
After the creation date of the file
After the modification date of the file
Last modified:
Mar 28, 2019
Feedback
Thanks for your feedback.