Hint: More details can be found in the "Wiki": https: //megazine3.de/doc/Video.
The default values produce best results in almost all cases.
JS specific video parameters
In the JS variant, only a a subset of the mz3Viewer/FLASH parameters is available.

These two parameters can also be selected directly in the adding video elements window.

AIR

/

FLASH

specific video parameters

The AIR / FLASH version offers some additional parameters.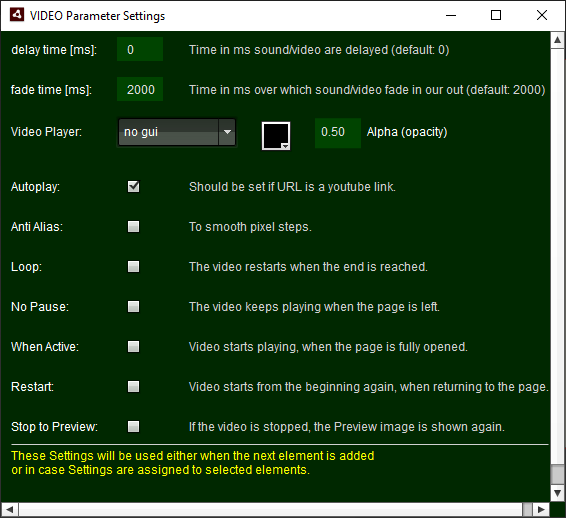 Last modified:
Mar 27, 2019
Feedback
Thanks for your feedback.