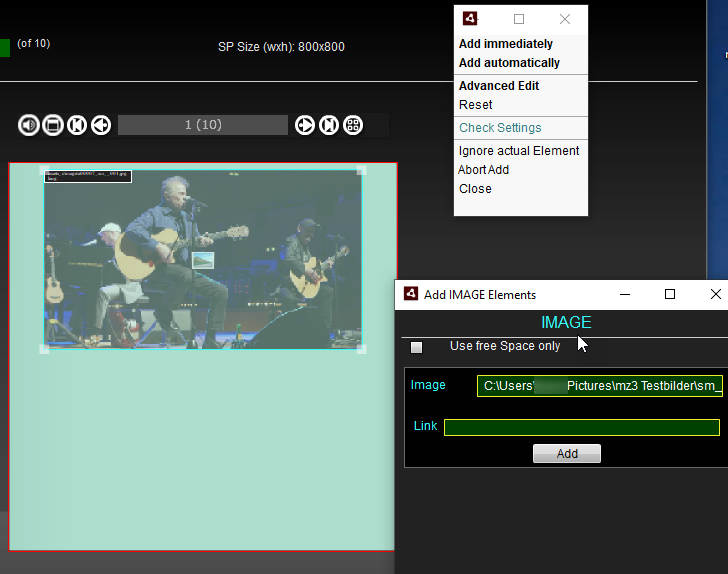 Once you select images with

, the first image is placed on the actual page of the Mz3 Book shown in the preview area.
The default Layout arranges two images per single page and 4 images on a double page.
The first image, therefore, is put in the upper half of the first page of the new, empty book.
In this example, we do not change the layout and accept it "as is"; with 2 images per single page.
Pages are flipped automatically until all images are "consumed" and placed on pages.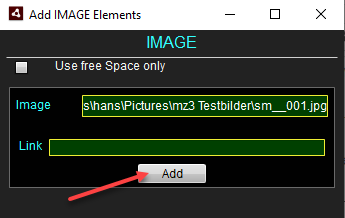 With a click on the button

in the "Add Image WIndow" one image at a time will be positioned and saved. This takes more time than using the "automatic add" command, but offers better control:
If the result is not as expected, you can easily modify/overwrite the position and size of each image; or abort the process.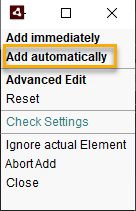 In this example, we use "Add Automatically" instead, because we want to see the results as soon as possible. All images will be positioned and saved according to the standard layout (2 images per single page).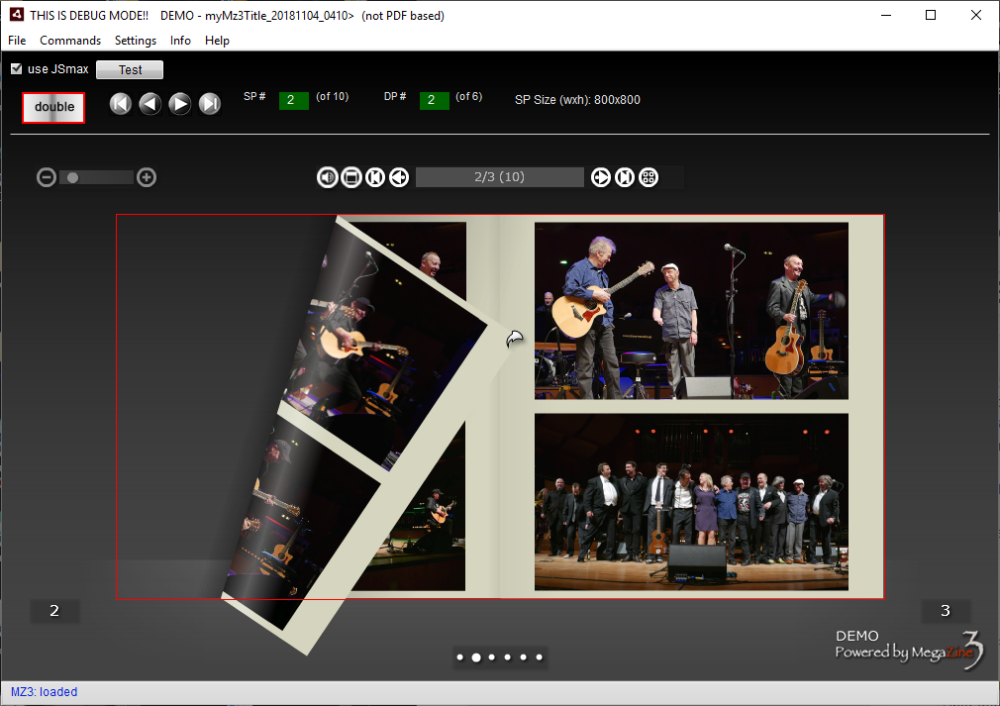 The Mz3 Buch is built "in a breeze" and all 10 photos are arranged on the first pages!
In a next step, more images can be selected and put on remaining empty pages.
Or the layout can be modified. You also can add movies or links.
These options and more are explained in the following chapters, like in the chapter Advanced Edit.
Last modified:
2019/04/07
Feedback
Thanks for your feedback.