Check the Book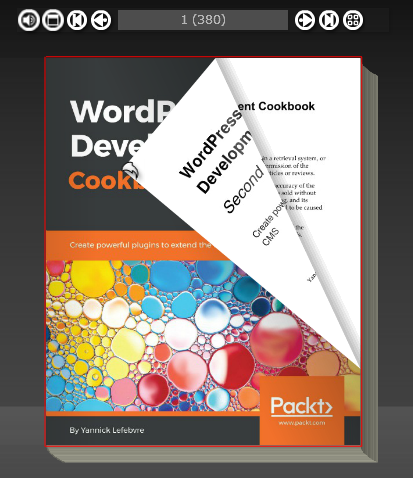 Once all Page Images are assigned to pages, the final book is shown in the preview area of mz3Tool and you can make the first check.
To operate the book already in the preview area of mz3Tool, the optionally possible automatic opening of the "Modify Elements On Pages" option should be disabled.
This can be achieved via a configuration of the respective Checkbox "Open On Click" in Basic Settings

To watch the book in mz3Viewer, click on Open in Mz3Viewer.
This only works if mz3Viewer is installed and defined as default APP to handle files with mz3 extension.
To watch a book built as "Javascript" Online Package in a browser, you first have to publish it.
Publish: Build the selected Package
Select the type of package you want to build:
If all is OK, this will be shown in the status window

you can immediately
and build the package.
In case of potential problems, the conflicting parameters are marked in the status overview. Potential problems are e.g.:
more Page Images available than Pages
not sufficient Page Images for all pages of the book available
Number of thumbnails not according to the number of pages / used Page Images
Delete unused Files
To delete unused Page Images, Images or video/audio files, a "Clean-Up" button is shown:


After a click, an overview Window pops up where you can select the files you no longer need and delete them.
Add missing Page Images
Select the page images for the empty pages in opening the Edit Book – Add Page Images Window.
h3.Add missing Thumbnails
If thumbnails are missing, either add the respective Page Images, which will build the corresponding thumbnails also.
Or select images you'd like to see as thumbnails using the menu option Edit Book – Add Thumbnails
Build the Package
A click on
will start the collection of all files and programs needed for the respective package.
Javascript
The perfect option to show the book on all common devices (Windows,

MAC

, iOS or Android smartphones and tablets).
Open the book in your browser from a local server (see

XAMPP

: Use of a local Server) or after you uploaded the "Online Package" to your server over the internet.
mz3Viewer
For use on a computer (Windows or

MAC

) without the need for a network/Internet connection.
mz3Viewer still offers some functionality like "slideshow" that is not yet available in the Browser version.
Next Steps
Once the package is built, you can decide what to do next:
JavaScript Version


This opens the folder of the collected package in explorer/finder so you can select all files/folder for an upload on your server

This only is available if

XAMPP

is installed as local server, and working, Then you immediately can watch your book locally in your browser
mz3Viewer Version


Only this option is available for the mz3Viewer Package.
The folder with the collected "package" is opened in explorer/finder, where you will find one single file: The

ZIP

File containing all files/folders needed for mz3Viewer.
mz3Viewer can read that file directly and show the contained book.
Last modified:
2020/01/24
Feedback
Thanks for your feedback.