In this case, two single pages are combined and the Page Image will fill that "double page" are (double the width of a single page, same height).




After selecting

, all settings are saved and a folder is opened so you immediately can browse for your Page Images.

If that window was closed, you can open it again in selecting the submenu item Add Page Images.
Since there is no PDF file available (which also is indicated in the header of the mz3Tool window) and no PDF conversion took place, no PAGE Images form a PDF are available.
Therefore only the browse button

shows up.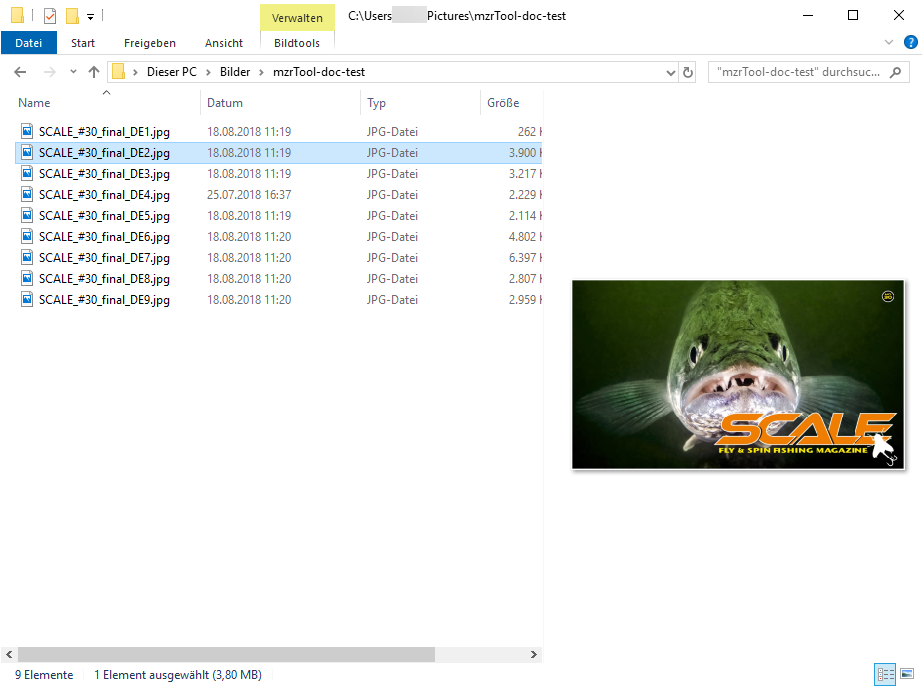 The folder opened last is opened. The first time this action is used, the "documents" folder will open.
Here you can browse the folder with your Page Images, and then select the Page Images that should be used in your book.
Best case the file names of the Page Images are numbered and indicate the correct "image number". Then pages can be assigned automatically by mz3Tool.
The example shows the 9 images we collected; with image numbers from one to 9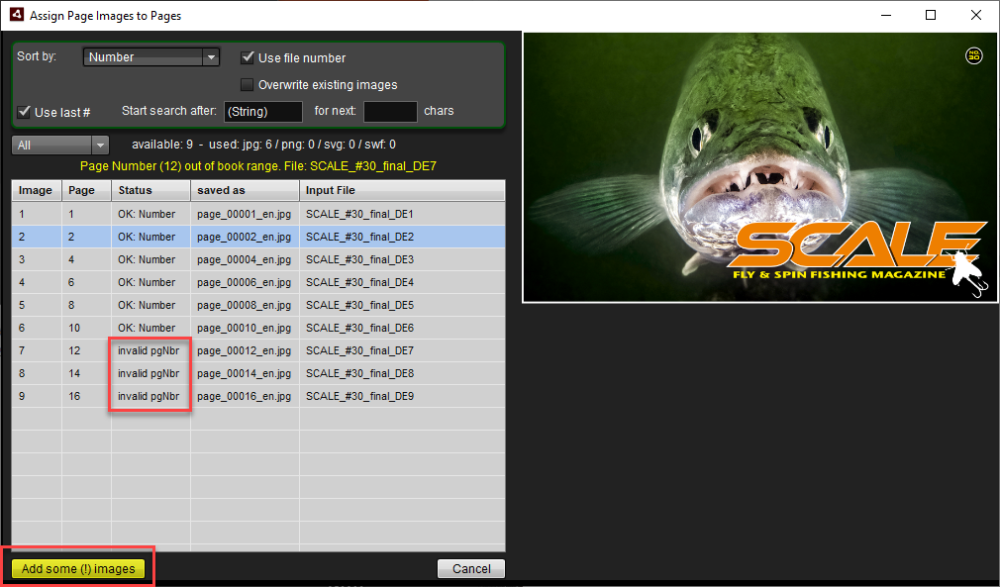 Once we open the selection (in clicking Open), the table shows our 9 images and the assigned page numbers.
Since we accepted the default book type, mz3Tool expects Page Images of the size and aspect ration of a double page, i.e. with a width of 2 single pages.
Image 1 is placed on Page 1, which is OK
Image 2 is placed on Pages 2 and 3; and so forth. Until Image 6 is assigned to page 10.
Images 7, 8 and 9 cannot be used and the Status shows invalid pgNbr.
The "Add" button is colored "yellow" instead of "green", also indicating that something did not work out as expected.
We accept the result nevertheless and hit the add button.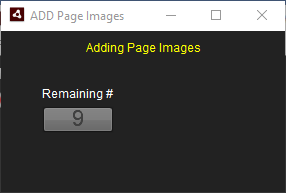 The Status-Popup shows how many images have been placed already, and after the last image the book is prepared and shown.
We are done, "mostly".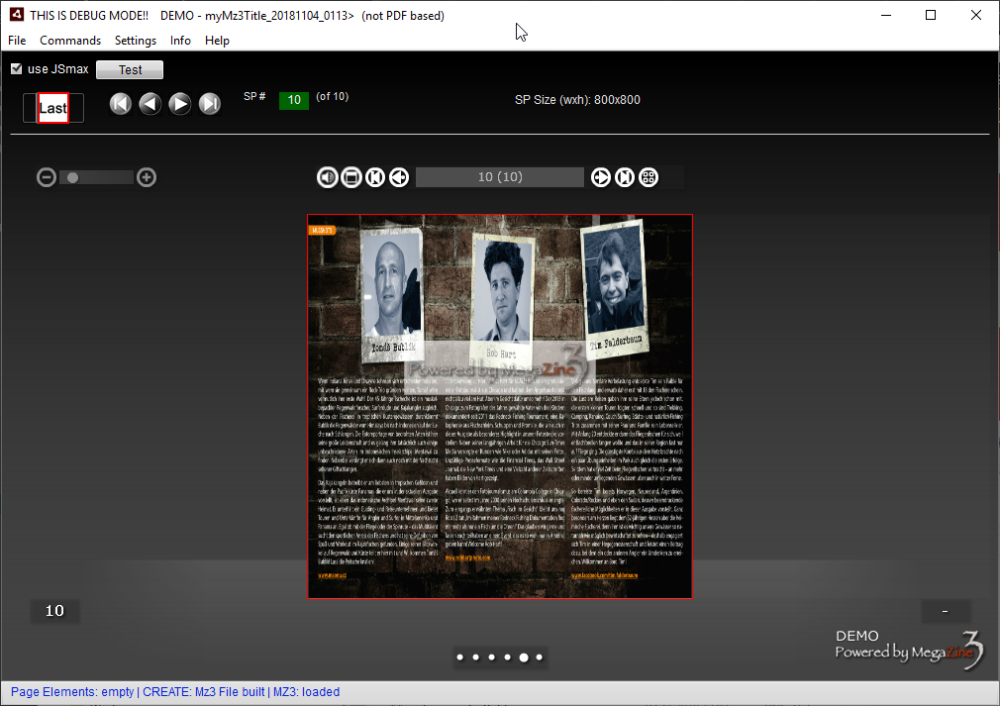 In our example, the first image is sized correctly, but the image on the last page, which was prepared for a double page, was forced on a single page and, therefore, got distorted (scaled to half the width).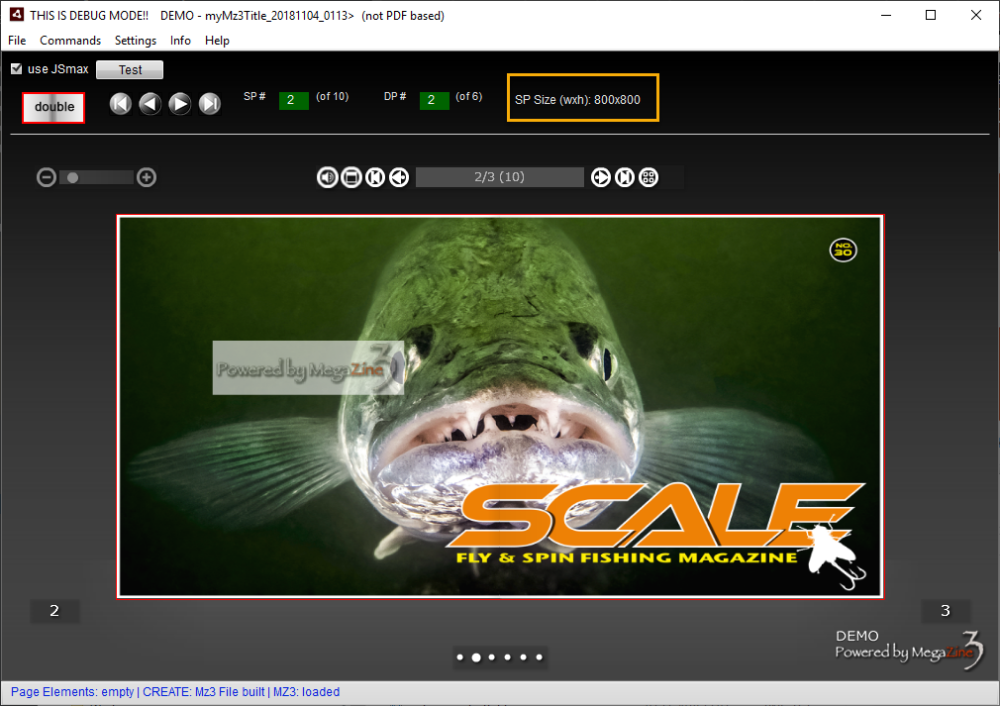 On a closer look, we realize that also the double-page images are a bit distorted, because the default single page is square, i.e. width and height are identical. As result, the aspect ratio is 2:1 and not 1.75 : 1; the aspect ratio of the images. Therefore the images are scaled up in width to make them fit.

This example shows how images built with a standard software tool can be used as Page Images (page background images).
Publishing the book is done the same way as explained in the previous chapter Publish the Mz3 Book.
Last modified:
2018/11/26
Feedback
Thanks for your feedback.