Preselection (Folder options)
After opening the "Add Page Images Window" via the menu item Commands, the Browse icon and, in case a PDF conversion was performed, buttons to select the converted JPG, PNG or SWF folder of the actually selected language.

Folders with
PDF

converted Imaged

In case of a successful conversion of PDF pages, one of the folder options with Page Images from the PDF file can be selected:

The number in parenthesis shows the number of images of that image type.
Any Folder Option "Browse"
The Browse button (marked with a red arrow) opens either the €Documents€ folder (first time use) or the last selected folder.
Image Selection
In all cases the standard explorer (Windows) or FInder (MAC OSx) is opened; showing the selected folder.
Only files of type JPG, SWF, PNG or SVG (another vector format getting more and more support) are listed and can be selected.
As usual files can be selected with a mouse click (one single file) or a mouseclick together with the CTRL (selectiog several single files) or SHIFT key (selection a range of files).
A mix of different image types is allowed.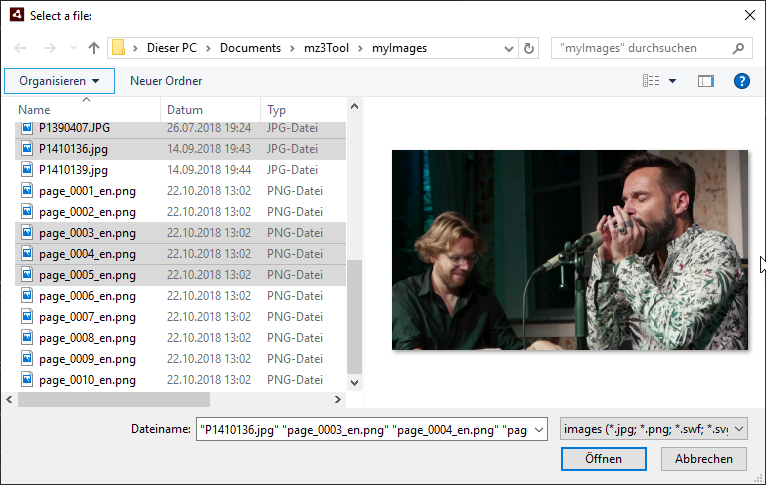 With Open the selcted files are collected and presented in a table/grid in a new window.
Herre the relation between images and pages takes place (see Assign Page Images To Pages)
Last modified:
2018/11/19
Feedback
Thanks for your feedback.